Susan Wasserman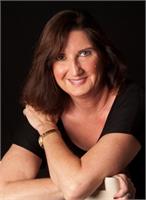 Susan Wasserman, E-RYT500, Yoga Therapist, Ayurvedic and Lifestyle Consultant, Aromatherapy Consultant, CPA
Susan has practiced yoga for over twenty four years and is a registered yoga teacher with Yoga Alliance at the 500 hour level. She is the managing director of the Florida Yoga Teachers Association (FYTA).

Susan's stressful career as a CPA led her to the benefits of yoga. She reduced her work hours for her baby daughter, and in 2002, received her teacher's certification from the Florida Institute for Integrated Yoga Studies (FIFIYS) in Tampa. Through FIFIYS, she has studied with world renowned teachers such as Nischala Joy Devi, creator of Yoga of the Heart, and the faculty from the Swami Vivekananda Yoga Research Foundation in Bangalore, India. In 2004, Susan received her yoga therapist's certification from Integrative Yoga Therapy, where she developed an in-depth understanding of yoga therapeutics for a wide variety of needs and conditions.

Susan earned her Associates Degree in Ayurvedic Clinical Consulting and Aromatherapy Certification through the Florida Vedic College and Ayurvedic Center for Well Being in Sarasota, Florida. Upon graduation in 2007, she created Yoga Flow Essential Oils, where she sells fine quality oils and creates ayurvedic healing blends. In 2016, Susan opened Yoga Flow Lifestyle Center, offering individualized instruction in the art of living yoga.

Through FYTA, Susan has hosted weekend workshops and studied with master teachers such as Richard Miller, Ray Long, Roger Cole, Cyndi Lee and many more. Susan also teaches classes workshops in yoga, ayurveda and aromatherapy for health practitioners, yoga teachers and trainees.
Susan Wasserman instructs the following:
Offering tools to enhance your yoga practice!


Go on a journey of self-awareness and deep relaxation. Students may join the circle at any time. Each class will consist of a reading, guided imagery and meditation, and there is a theme for each week.

Aromatherapy and Hemi-Sync Metamusic® will be used to enhance your experience.

Week 1 Theme: Body Awareness

Week 2 Theme: Breath Awareness

Week 3 Theme: Releasing Stress

Week 4 Theme: Opening the Heart

Week 5 (if there is one): Yoga Nidra or Chakra Balancing




A restorative yoga practice can help you rest, reflect, and refresh. Some props may be used for a supported, restful practice to deeply nurture body and spirit. Restorative Yoga works to heal your body emotionally and physically. You may relish a restorative practice to help you sleep at night or when you simply need to unwind the body and mind completely. A variety of props will assist you in making you feel comfortable in this class. This class is suitable for anyone. All levels.




This enjoyable class includes gentle yoga followed by meditation. The first half of this class focuses on physical yoga postures in preparation for meditation. You will use sound, breath, silent and guided meditations. It will invigorate your mind and body in this holistic integration of mindful yoga. All levels of meditation practitioners are invited to join!