Jen Donovan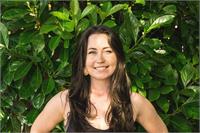 Jen Donovan RYT 200

Jen came home to yoga several years ago after seeking relief from damaging physical and psychological patterns. What she found through her practice changed her on a fundamental level. She completed her teacher training with the Silver Lotus Training Institute and Involution Yoga in the coastal town of Lewes, DE. Inspired by her community, Jen felt the call to assist others embarking on their own yogic journeys and taught there. Her personal practice is reflected in her teaching style by integrating ancient philosophy with modern application, creating accessible modifications for all levels, and encouraging introspection within every pose. Jen is a gentle, compassionate, and inspiring guide for those seeking the deeper benefits of a yoga practice.
Jen Donovan instructs the following:

Restorative Flow is a combination of traditional restorative poses, some in a flow, and with emphasis on the constant flow of breath. Various yoga props will be utilized to support and release the physical body in supine poses. Basic standing poses are incorporated to build strength. We will explore a relaxing and restoring sequence combined with some meditation and "slowed-down" gentle transitions. Restorative flow aims to release tension and open fascia while also strengthening the body and mind to improve stress responses.





This upbeat, creative yoga practice, seamlessly linking breath and movement, will keep you present as you learn to move gracefully in and out of poses. Utilizing Sun Salutations, strength building and connected movements, Vinyasa teaches us to cultivate an awareness that links each action to the next—on the mat and in our lives.. A stronger class for those wanting to boost their practice. Yoga experience recommended.